Alright guys and gals, it begins. Actually it has begun some time ago, but I am just now to the point where I have enough photos and progress to make a somewhat interesting post. I am going to try and keep it breif and entertaining.
First, here is the car: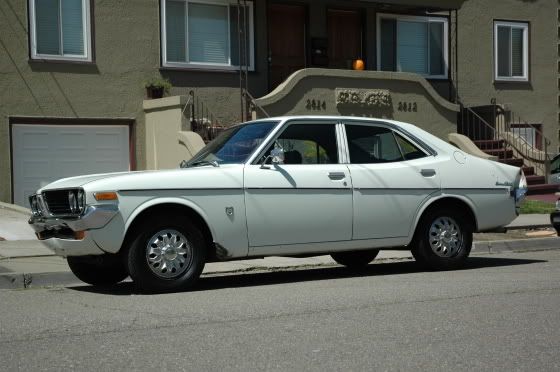 Its a 1972 Toyota Corona Mark II. MX12 chassis. Under the hood is a 2M straight six. 2.3L and carburated, it was rated at 120 something HP. It ran great and had ok power, reved nice and smooth. Horrible gas mileage though. That and the engine didn't seem to want it's oil in the crankcase, but prefered it on the pavement. Not only that but the engine was smoking like crazy. Bad valve seals I think. No matter. A replacement engine should fix all that. After some research I decided the 7M would be a viable swap. Meaning that I would be able to handle it myself. So a donor car was found: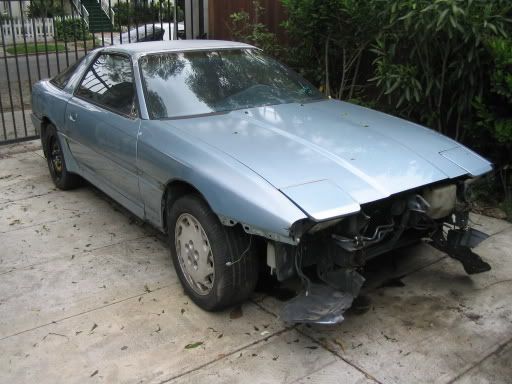 One 1989 Supra N/A auto delivered to my brother's driveway. Not in great shape, but the guy assured me it ran. Plus, there was a W58, manual driveshaft, flywheel and clutch slave thrown in the back as part of the deal.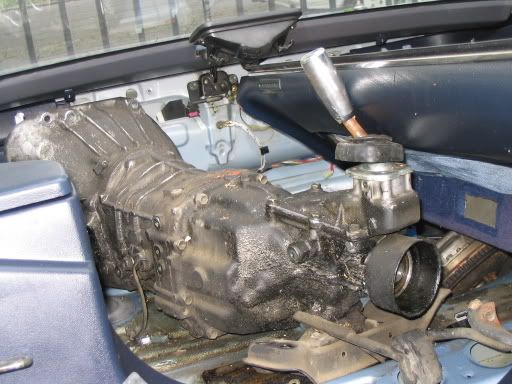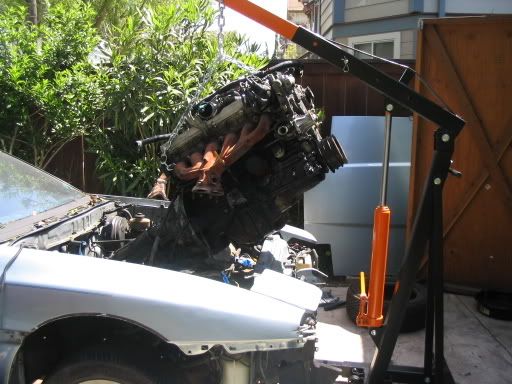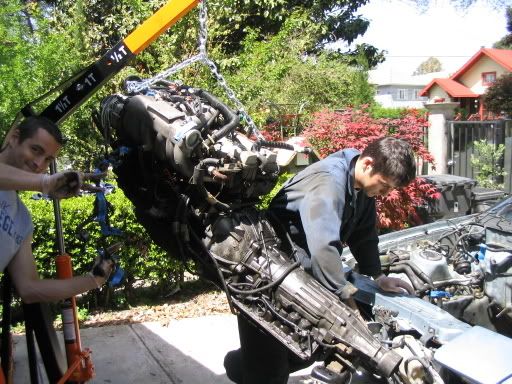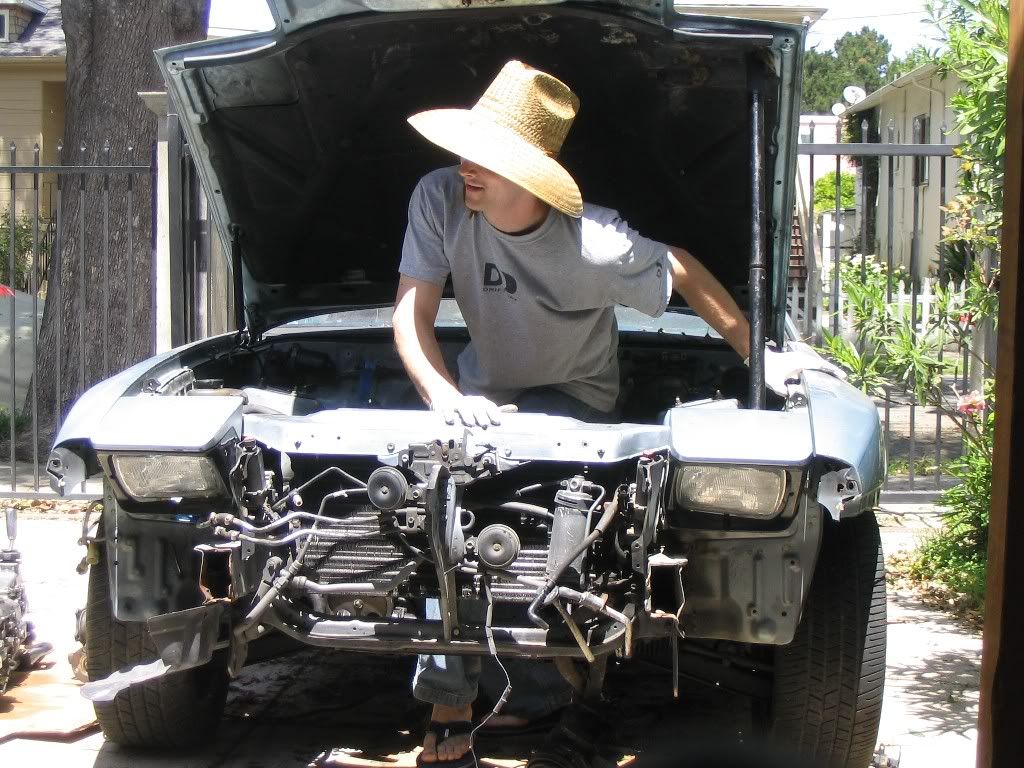 Dirty. Valve covers had been leaking. Power steering had been leaking. Oil everywhere.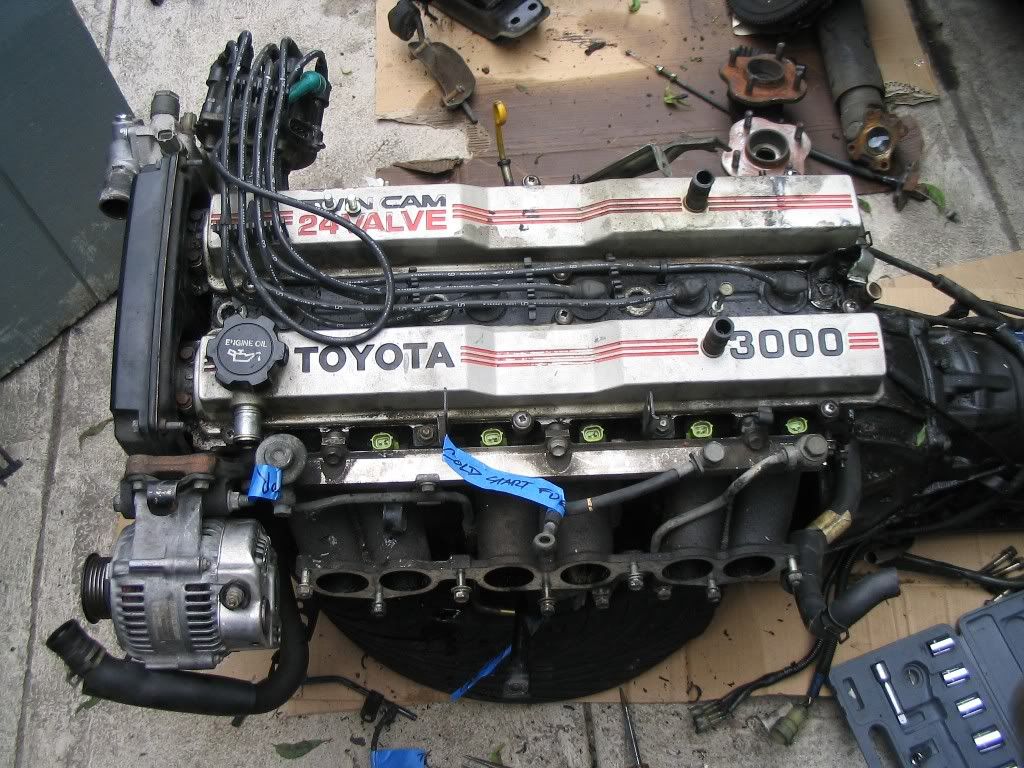 Harness tagged and removed. Blue for stuff I need, white for stuff I don't.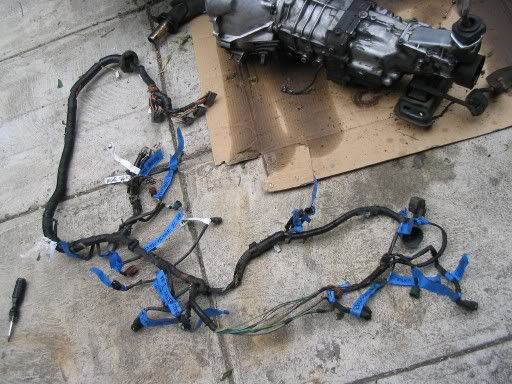 Cleaning parts. I went through so many shop towels, wire brushes, and degreaser it is amazing. But I like clean engines better than I like dirty engines so it was worth it.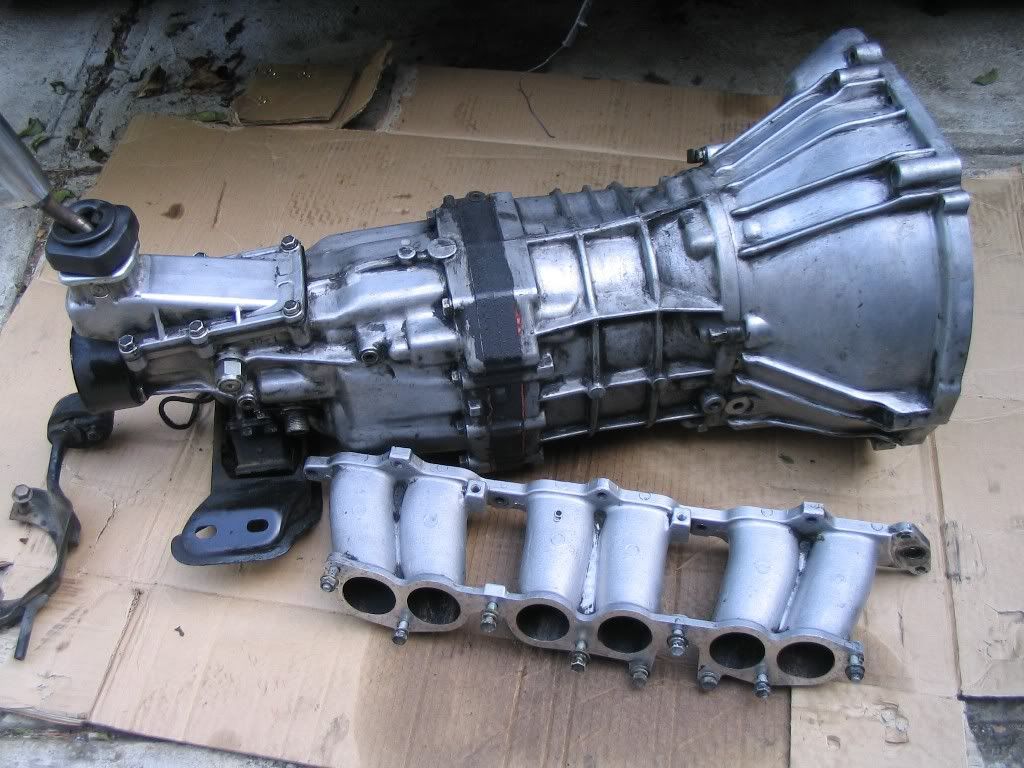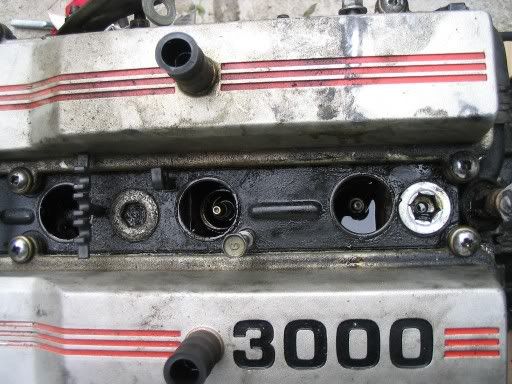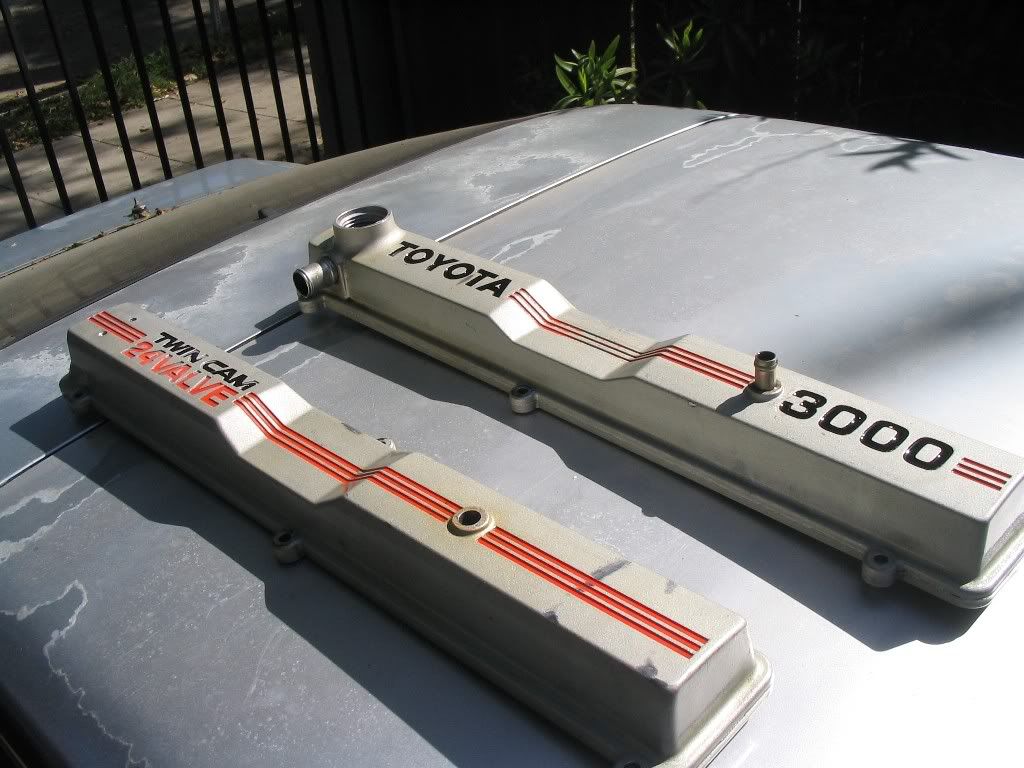 Because I don't have to smog this car, I am ditching all the smog stuff. Simpler, and it looks better. Trying to clean up the intake manifold I cut the vacume ports and throttle body coolant line fittings off. I also traced the outlines of the EGR gismo to make block off plates. The metal is the bottom from a Radio Shack project box I had laying around. Not very pretty, but it works. No one will really be able to see it anyway. Also, I used those allen bolt plugs you can get at auto parts stores to plug the hole in the water neck where a VSV was and a now-unused port on the intake mani.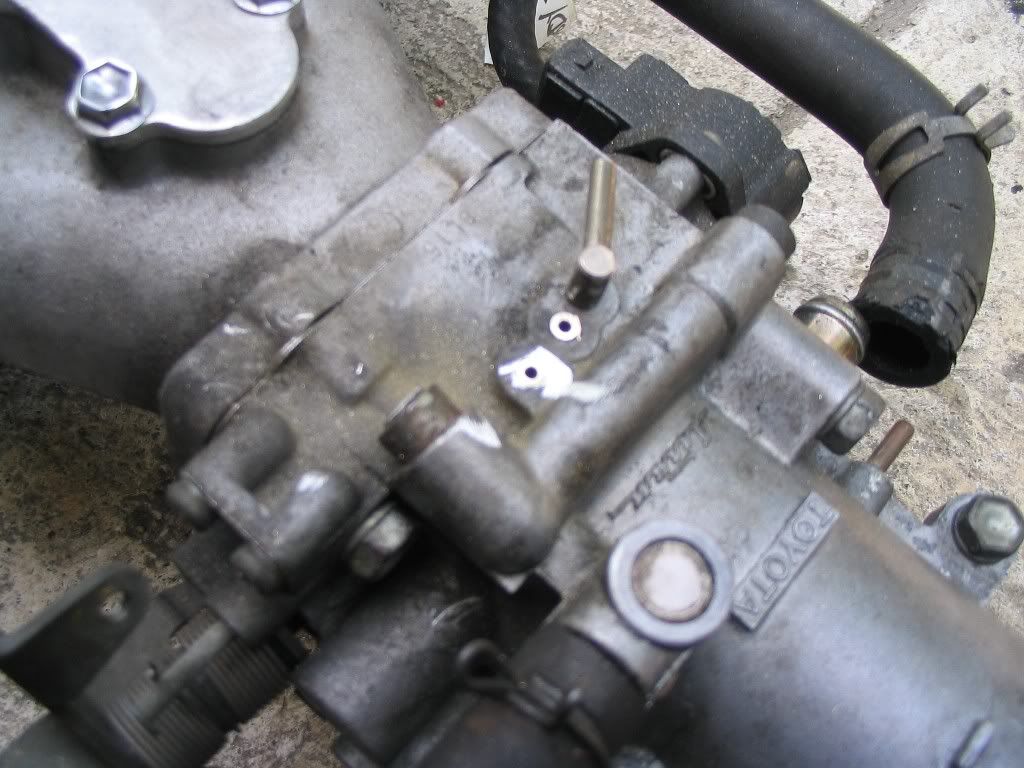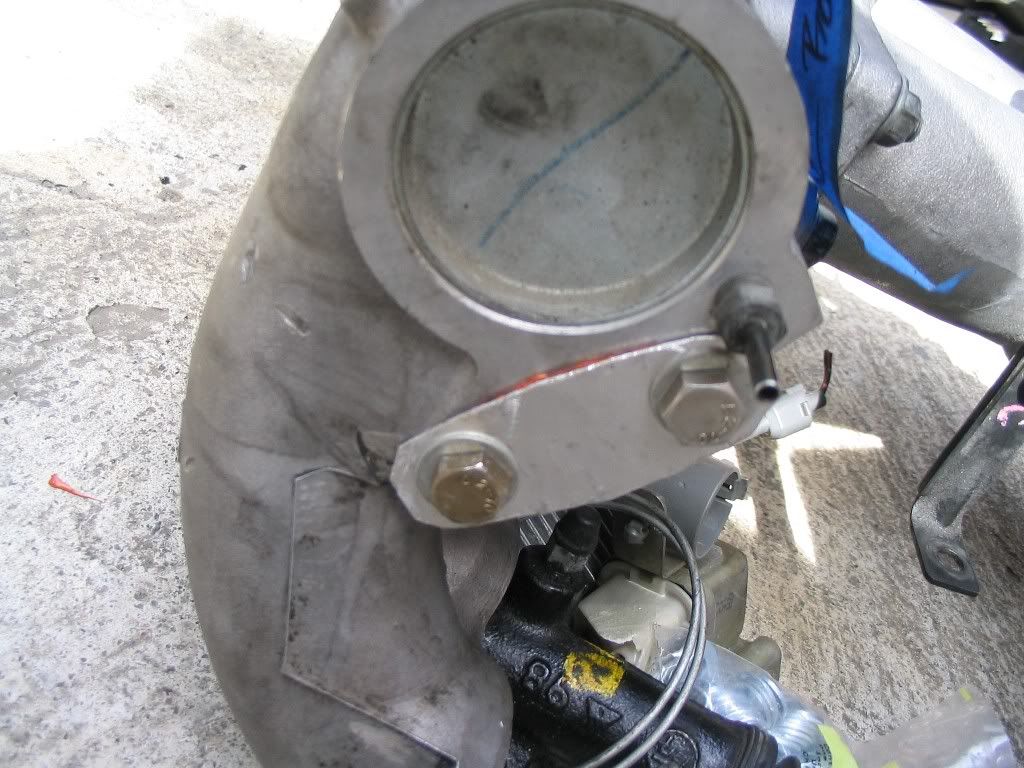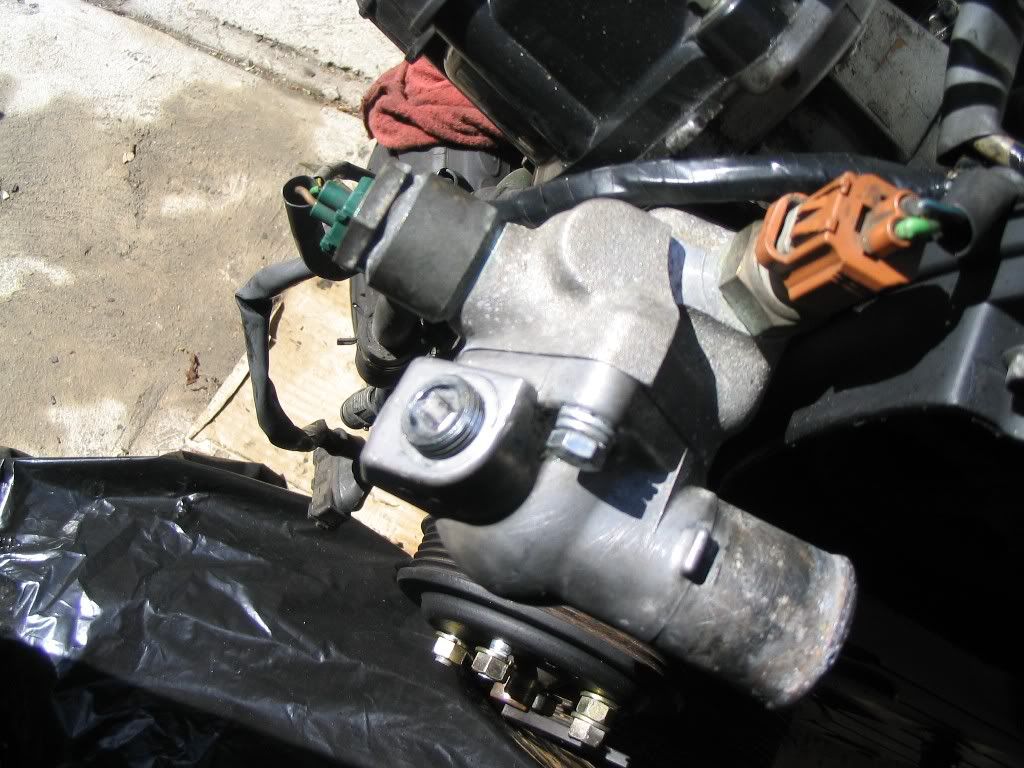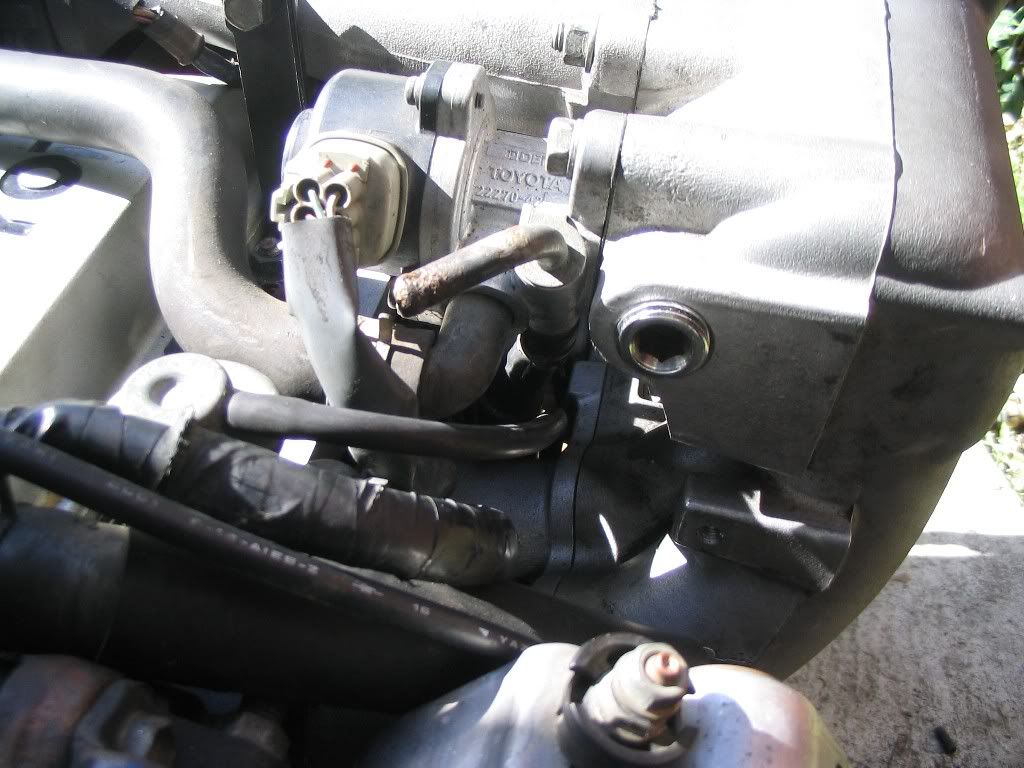 Some Pacepooper headers came in, and I had to hacksaw the flange to get them to fit. I think the flange was drilled wrong, otherwise it would have been fine. Also, the rice boy in me loves the look of exposed cam gears. I think that the headers and visable gears combined will help give it a hot rod look that I am going for.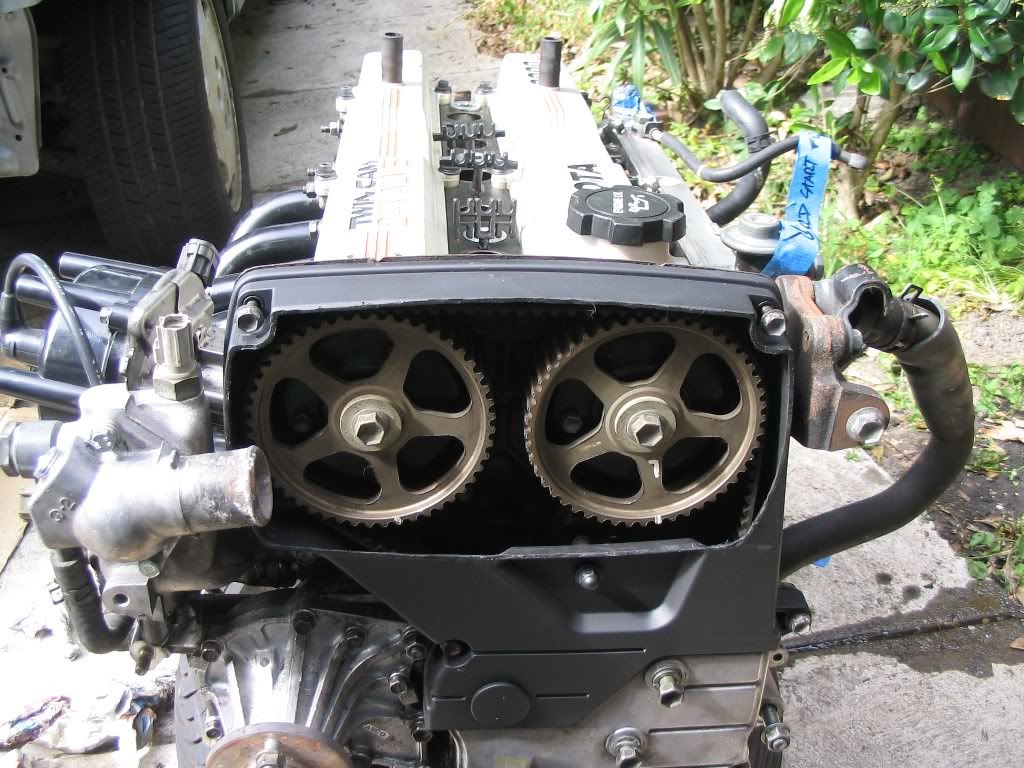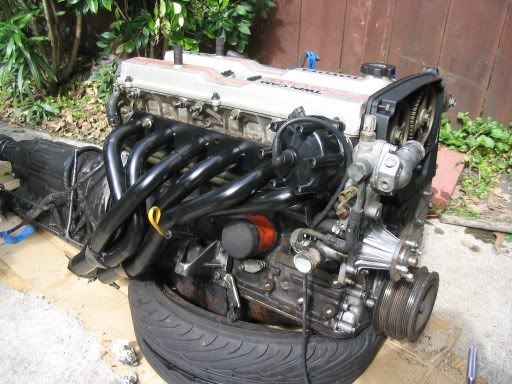 Last edited: