Here is a link to a very educational website on YouTube run by Weber State University. This old guy reminds me of my high school auto shop teachers.
Click here to go there.
I too used a solid spacer with shims. You can go back and forth until you get the pinion preload right, and then in the final assembly put in the oil seal.
You will need a press (Harbor Freight) and I was lucky enough to have a set of Northern Tool pullers from the past that included just the right pinion gear tool. I took parts from 2 differentials to make 1 good one and ended up purchasing shims from the dealership to get the side gears adjusted to specification. The procedure is detailed in the online manual.
Here is a link to the manual.
It goes on and on for both type differentials so make sure you look it all over. I didn't have Toyota specialty tools so I had to improvise. I made a companion flange holder for tightening down the nut by modifying a holder I got on eBay by drilling holes in it to fit my flange. Harbor Freight also has a screw type transmission jack that works well to raise and lower the differential. I also got a dial indicator and a magnetic base from Harbor Freight. A vernier caliper comes in handy to measure clutch pack stack height. A 1 inch micrometer is another tool to have. Castrol 80W-90 already has the limited slip agent, 1.4 L fills it. It's easy to mess up the threads on the pinion when un-staking the nut. A metric M20 x 1.5 die will clean up the threads and I also used a feather edge file. The nut should spin on effortlessly.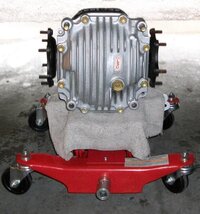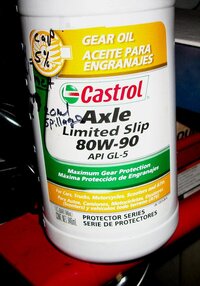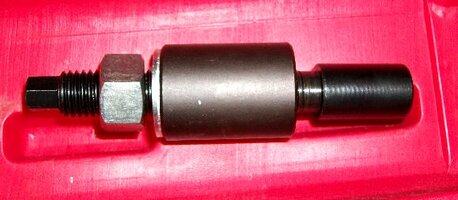 A 20 ton press might have been a better choice.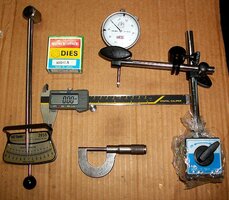 Last edited: