For those of you that don't know me my name is Chad. I have a 89 White Package Supra, that has mostly been a massive love hate relationship. I bought the car from a 70 year old man that absolutely babied the car and was the third owner, who bought it in 96. This was going to be my first Supra so I did a ton of research on them before purchasing the car. I found out the 7M was notorious for blown head gaskets and buyer be ware of this fact. The gentleman told me he had never had it done but the car ran fine with no sign of a BHG. With 120K on the clock i knew it was only a matter of time before the head gasket went. But the car was by far the cleanest I had ever seen, and I couldn't pass it up. I have every receipt for every oil change, every set of tires, you name it. I knew the life of the car and how it was treated.
I bought the car in Mesa, Arizona with the intention of when I got home to Lordsburg New Mexico I would do the head gasket. My massive desire to feel the turbo spool got the best of me and by the time I got back to Sun City Arizona(about 50 miles from where i bought the car) the head gasket had blown.
I had know idea who would be able to change it out for an affordable price I shopped around and found MJZ Performance. I had them do the head gasket for me, only to find out that because the prior owner didn't drive the car my head was pitted beyond repair. MJZ had a 7M at the shop so I just opted to have them put that together and get my car back to me.
So after about $10,000, 12K miles, and 6 months later and as my daily driver, commuter to and from Phoenix (as this was where my wife and daughter had live at the time) the engine was screwed. I had a blown head gasket, and what sounded like rod knock. Come to find out it was FOD (Foreign Object Debris) in the oil pan. So I had Steven Reedholm build my engine, and get my car running. My original plan was to aim high in the horse power range 800-900. I had purchased most of the parts but the plan had changed. I got a knew job in AZ and could not afford to not have my car any longer, nor could I continue to afford the bill to continue with my build. So I sold off most of the parts to the azsupracentral.com crew.
My new goal is to have a hella fun 400whp car that handles like it's on rails. Maybe in the future I will want more, but now that I live in Yuma there isn't a track, but there are the dunes so I'm goiong to end up buying another sand rail that is stupid fast. I just want a fun streetable clean car, with A/C.
This brings me to the current time. My car runs like a champ, here is a current list of mods, and I know I'm forgetting some.
CT26 60-1 (done by Albert)
Driftmotion soft line kit
BIC RDDP
DDP Back 4" Exhaust
Aeroturbine 4040 4" muffler(sounds amazing)
Intake
Aluminum Radiator
Silicone accordion hose
Silicone Heater hoses,
Clevite Mains Bearings
ARP Main Studs
Titan 2.0 Metal Head Gasket
ARP Head Bolts
NPR Pistons
Shimmed Aisin Oil Pump
Steven R Custom Oil Pump Soft Line Kit,
DM Light Weight Flywheel
Spec 6 Puck Clutch
Energy Polly Trans Mount
Blitz DD BOV
AEM UEGO Wideband
I can't remember the aftermarket boost gauge but it's there.
I'm quite certain I'm missing something but I can add to it later when I remember what I'm missing. On with the sex, I mean pics.
Here it is right after I had the exhaust a turbo done.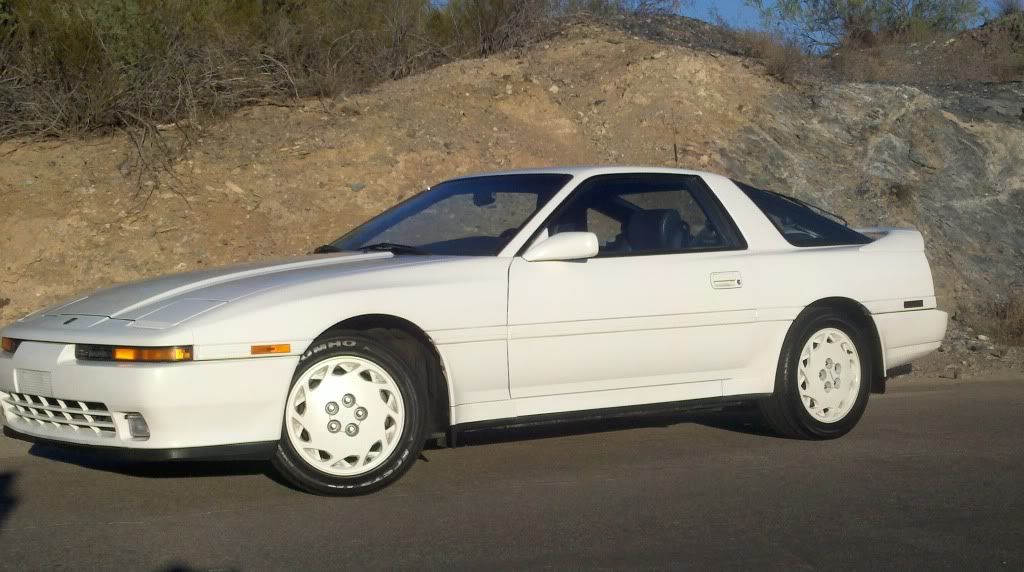 Passenger side it's kind of funny but I actual was thinking about leaving the phone in the car. I did take it out. Talk about big pimpin, in the 90's right!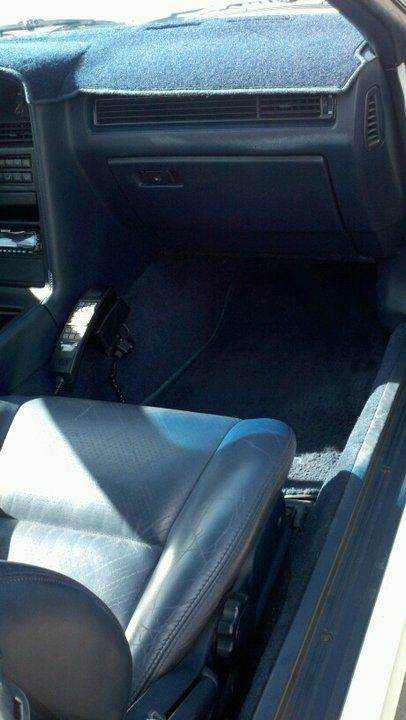 Door Panel.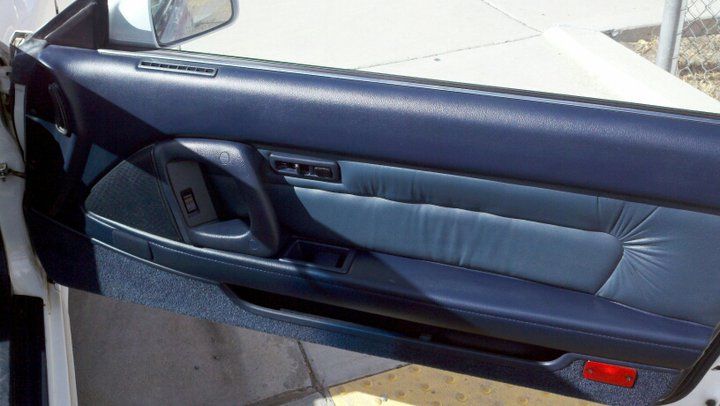 Back seats.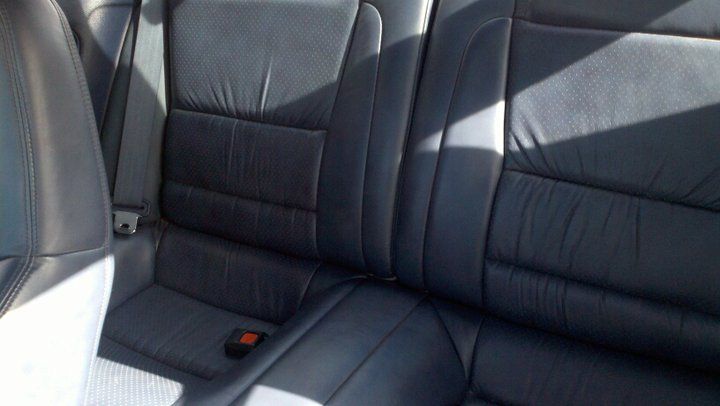 Driverside seat.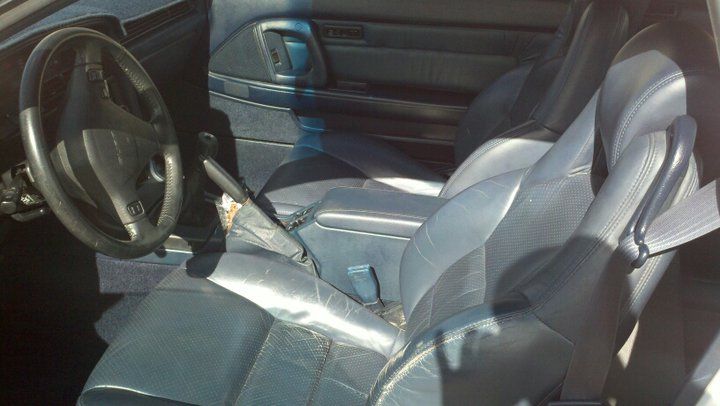 Those are just a few of the pics I have. I also have a bunch of parts ready to go in at my house but I'm about 3000 miles away right now.
Parts I have:
Walbro 255 Fuel Pump
Maft Pro
3" FMIC
Energy Polly Suspension Bushings(front and rear)
JZ Coils
Parts to get:
Sway bars
Coil Overs
End Links
Solid Subframe Spacers
550CC+ injectors
Wheels
Boost Controller
Thanks for checking out my thread!
Last edited: