Anyone know the thread size of the 4 cylinder head plugs? The ones in the plug valley, the 4 big allen socket ones.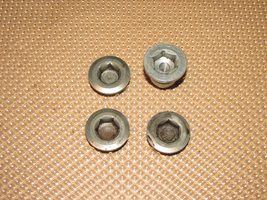 I was pretty sure that they are 5/8 BSP (parallel, not taper), but now I'm doubting myself. I've measured the very back plug to have a pitch of approx 1.8mm, so that is 14TPI, which lines up with 5/8 BSP (1.814mm/14TPI).
But the major diameter (OD) of the threads is 23.75mm. But in all the charts I read, 5/8 BSP should have a major of only 22.4mm. So maybe it's M24x2?
I'll go to a local hose shop to confirm it, but I was hoping someone might have the easy answer for me.