Finally deciding to make up a thread for my project car that I got a few years ago. Starting the summer of 2019 i had just acquired some HKS old school goodies, the EVC4, VPC, GCC, and later the P-FCON and full HKS intercooler kit. However, I haven't had a MK3 Supra since October of 2016, so it was more just collecting and also got them for a decent price in case I did ever got a future build..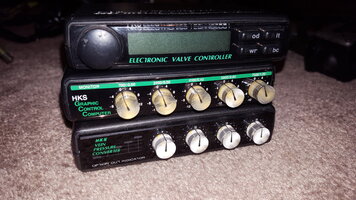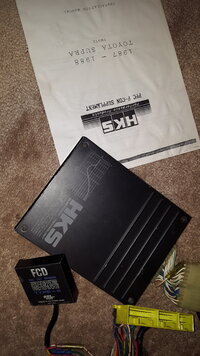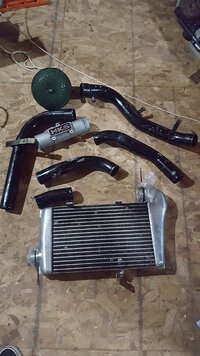 Then in May 2020, was looking around on FB and happened to come across a 1987 Toyota Supra Turbo Manual Shell for a total of $400. At this point in time, shells where usually around $1000 to $1500 at least, and this one was in decent shape and complete inside too.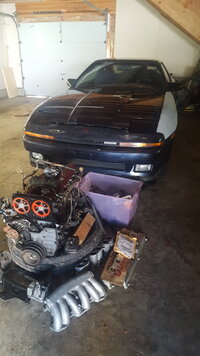 So then it began, the forever project, or at least what it's been feeling like . Anyways, I found it without the engine, tranny, and harness, but everything else was there so that helped a bunch and inside it was pretty clean (usual wear and tear but is a solid 8/10). Outside it needed a little bit of love, had a dent on the quarter panel, and dings and dents throughout, with the front fenders both being rolled bc the PO had bigger wheels, though it wasn't done that well so they started to repair the driver side fender. But overall it was a very solid base to start with and it didn't have any major rust issues too, just a small amount of surface rust in the rear floor and spare wheel but which mk3 supra doesn't at this point...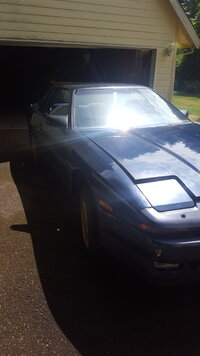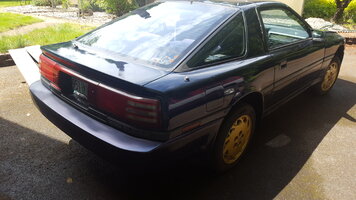 Also, the PO deleted the stock spoiler, which I still have, and at one point it had JDM cherries installed in the rear (still have the pre89 tail lights, and yes the center and outer lights are all darker and don't look to be tinted)...
So it all began with tearing apart the engine I had gotten from another local person, which ended up being bad sadly... It actually took me about 6 blocks before I found one that wasn't cracked on the deck and about 4 or 5 heads before I found a good one. The one I finally found was from a 90 from a friend up north in the Seattle area. Which if rumors are to be believed, the later blocks are actually better than the pre89 blocks due to having a few more ribs and material. Anyways, tore it all apart and this one was ugly on the inside (had rod knock) but the head and block didn't have any cracks, so ended up getting a Titan 2.0mm MLS HG, ARP Undercut studs (because the normal style were out of stock and another local person was generous enough to get them for me without even asking so that was dope), ARP rod bolts, and ended up getting some NPR .30over Pistons (didn't have the money for forged pistons and needed at least .20over but none were in stock from NPR, wasn't gonna go with DNJ so NPRs it was).
In the mean time between looking for engines and tearing them down I had acquired a TTR wheel, the ARC 7M-G badge and custom radiator top brackets to represent the PNW.