Supramania Contributor
Authorized Seller
Contributor
Joined

Apr 12, 2005
Messages

4,692
Likes

0
Location
Please skip ahead to post #163 for updated information.
We are having clutches made for us by Action Clutch. They make us an upgraded pressure plate that is 40% heavier spring pressure then stock. Recently, someone brought to my attention the they could buy the "same thing" on Ebay for over $200 less. I was REALLY supprised to hear that, because we don't have a lot of margin on ours, and I was wondering if we were just paying way too much, or if it was too good to be true. Since XTD is only about a 45 minute drive from the shop, I went there in person to check it out. He seems to do a lot of business on Ebay, there were about 20 orders boxed up to go out, and since many of them were not taped up, I noticed that he had more then a few 7m-gte clutches to be shipped. At the bottom of a huge stack of Aisin (oem toyota) boxes, I saw a few Action clutch boxes. That was strange, because Action said the do not sell anything to this guy, and they were wondering why he had their boxes in his business. I found out why!
I bought one of his pressure plates to take to Action to test, and to take pics compared to stock. THE XTD PRESSURE PLATE IS A BONE STOCK PRESSURE PLATE, SPRAY PAINTED RED. We had Action put it on their pressure test machine that tests the clamp pressure, and also a stock Aisin Toyota pressure plate. The XTD clutch was actually 100ft/lbs LESS then the other stock unit we tested. His Ebay auction clearly states the XTD pressure plate is "35% thicker heavy duty" spring in it. I measured the XTD and stock springs, they are exactly the same thickness. He is clearly lying, and fooling people into thinking the XTD clutch will handle 35% more, when in fact it is stock. If you remove the XTD sticker, you will see the stock green paint mark underneath :biglaugh: If they were heat treated to increase the spring pressure, that paint would most likely have burned off, and the spring would be discolored.
Also, I looked closely at the XTD 6 puck disk. It looks like a cheap copy of the Action one. If you look at the pics in his Ebay auction at the top it is an ACTION CLUTCH KIT IN THE PICS. The one he actually ships is in the pics at the bottom. Action clutch does use a stock Aisin outer clutch cover, but the rivets are drilled out, and then the spring is upgraded and the clutch is reassembled. Other companies also do this, because Aisin is the only manufacturer of this model clutch.
Here is a link to his auction on Ebay. If you want to be overcharged for a stock pp with cheap copy 6 puck, that's up to you.
http://cgi.ebay.com/ebaymotors/XTD-...tegoryZ33730QQihZ009QQitemZ190106058632QQrdZ1
Notice the first pic on his Ebay auction is an Action Clutch pp with an XTD sticker on it. You can tell because the spring is dark black, and the pp was disassembled before painting. You can see around the inside edge at the top.
Here's what he is actually shipping: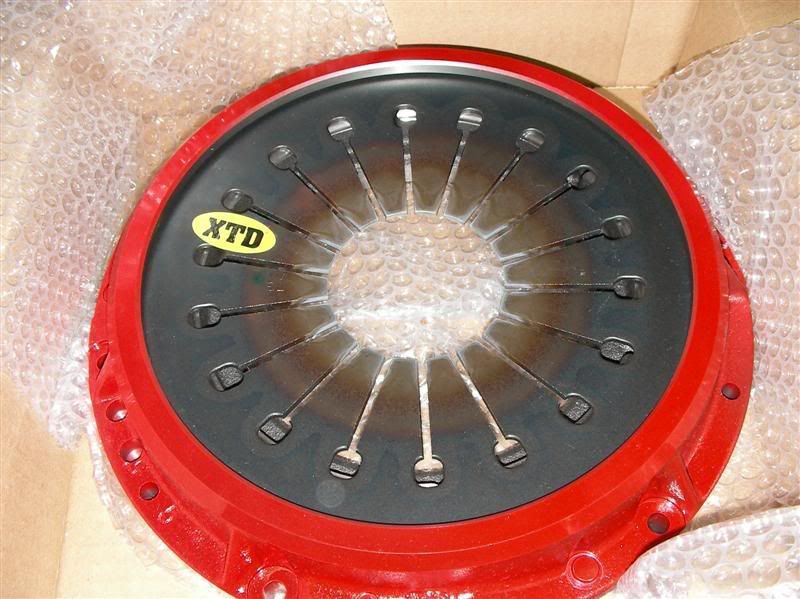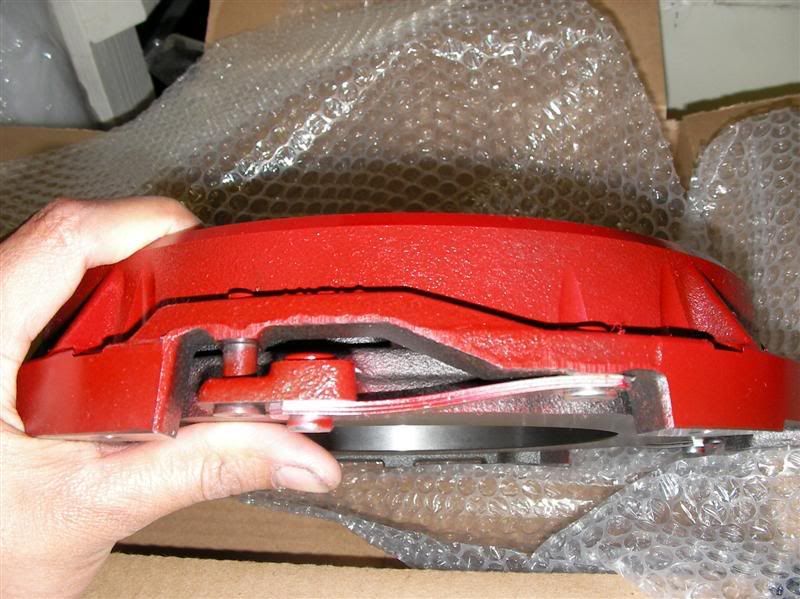 Compared to a stock pp: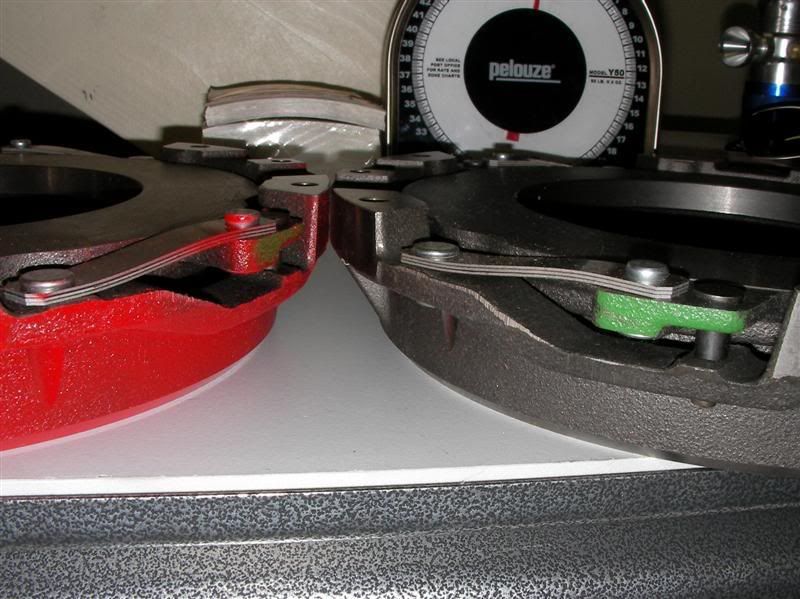 The real Action upgraded clutch has a black spring and is painted while it is disassembled. It has a 40% higher pressure spring then stock.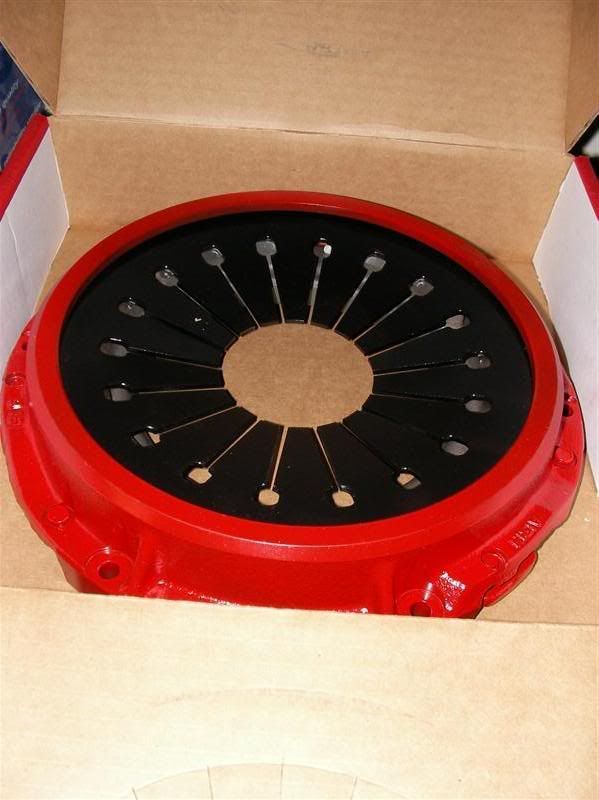 The real Action 6 puck has a slightly lighter color on the pucks, and has little slots in the center of each puck.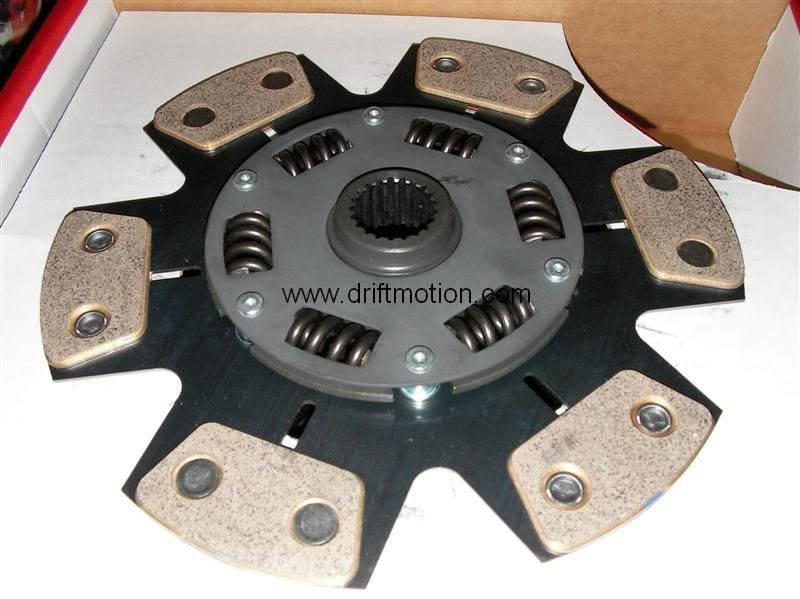 I really don't have a problem with Ebay, or Chinese made parts, what I do have a BIG problem with is people on Ebay misrepresenting the specs and performance of their parts.
Please skip ahead to post #163 for updated information.
Last edited: