Administrator
Staff member
Administrator
Authorized Seller
Joined

Dec 31, 1969
Messages

12,377
Likes

3
Location
Ok, it's time to let this lady out into public again. The thread title comes from how my jealous wife refers to the Supra, in case you were wondering.
The story: A friend of mine, Jeremy (or Turbo Drifter here) from the club originally owned this car. He, and a few of his friends, are responsible for most of the work done to get it to this point. Special thanks go out to Randy, Bill, and Tommy. I've seen this car develop over the years, and expressed my congrats on a job well done on several occasions.
Mid 2009, Jeremy calls me and asks if I want to buy the car. I'm stunned - I can't imagine anyone giving up a car they've put this much blood, sweat, and tears into - especially given that you'll never recoup more than a small fraction of the costs/effort you've put into it. I talk to him for a couple hours, with the objective of convincing him to keep it. By the end of the conversation, its sounding as if he's coming around to my point of view.
Fast forward several months.
Beginning of Dec, 2009, Jeremy calls me again and says it has to go. I talk to him for a while about it and this time I can tell he's serious. Within a week I've arranged to get the car transferred to my name, pick it up and since then, I've been driving it daily.
The car is pushing 578rwhp on pump gas with water / meth injection. I've never done a race gas tune. It's run 11.63 @ 123 mph on the strip with slicks. There was room for improvement on that run, too, but any faster than that and I'll get kicked off because there is no cage - not even a roll bar.
Engine
2JZ-GTE
CP pistons, +20
HKS 264 cams
LS1 coils
Clevite 77 rod and main bearings
ARP rod, main and head studs
Crower valve springs and Ti retainers
New valve guides
Head ported and flowed
Greddy cam gears, pulleys, and timing belt
Custom RonR designed C&R radiator
Twin Spal electric fans
Custom coolant overflow tank
Custom oil cooler with under car scoop
Fluidamper harmonic
No antilock brakes
No cruise control
No A/C... yet.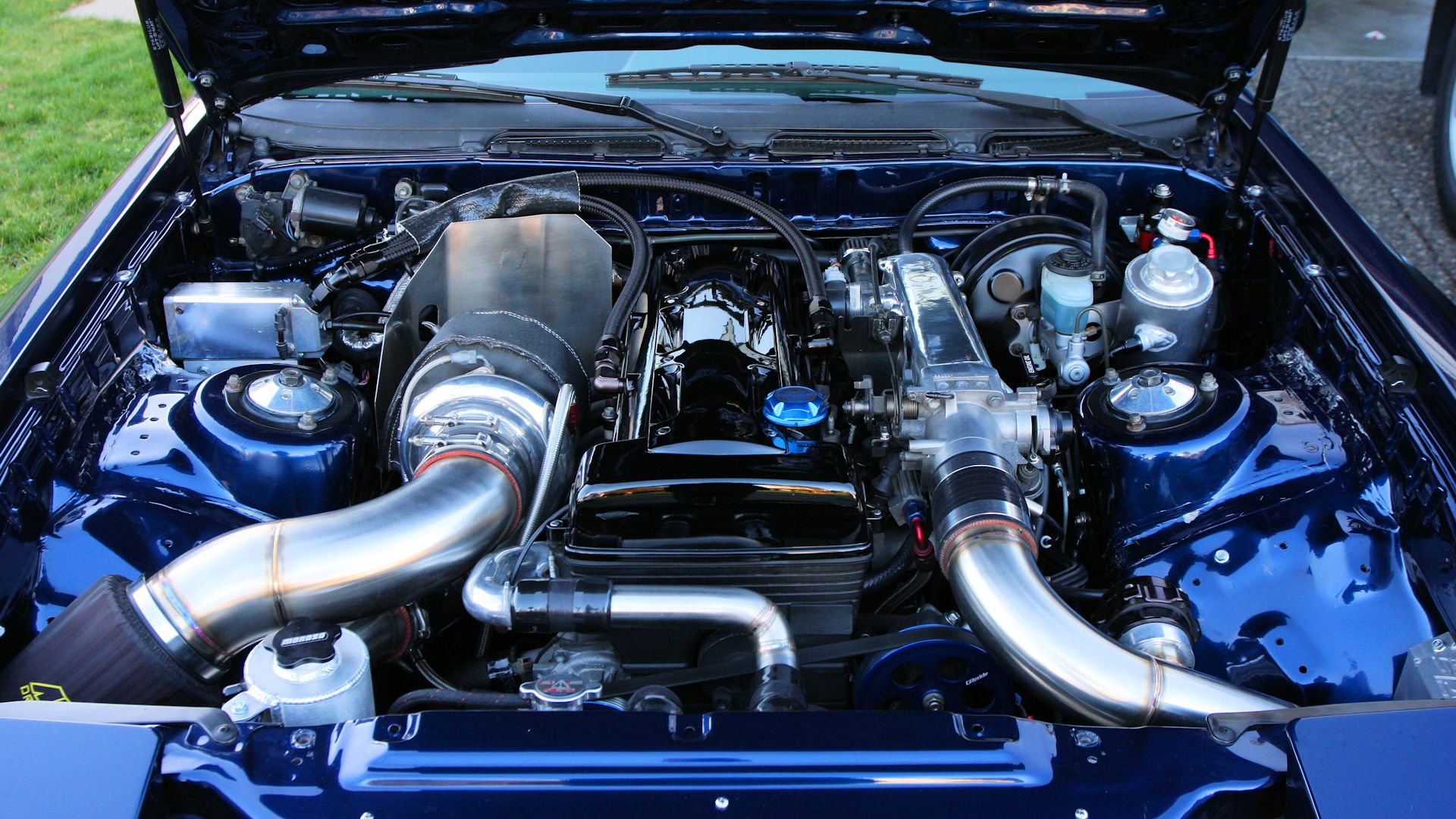 Fuel
Siemenz 880cc injectors
AEM water/meth injection
Labonte methanol flow sensor
Twin 340 Aeromotive Stealth pumps in tank
-8 AN fuel line
Custom fuel tank heat shield
Turbo, etc
T67 P trim dual ball bearing .68a/r
TIAL 44mm wastegate
3" intercooler
3" stainless IC piping
TIAL 50mm bov
4" downpipe, split to 2 x 3" in front of diff, all stainless
Powertrain
Clutchmasters Fx850 twin plate clutch
Cusco rear differential, Weir Performance 358 gears
R154, Cusco gearset, Nashman short shifter
Steel one-piece driveshaft
A-1 racing & Beech rear control arms
AP Racing brakes, 12.75" DBA 2-piece rotors, Goodridge lines, custom wheel spacers.
Bilstein shocks sleeved as coilovers
ST Swaybars
17" Racing Hart Rev wheels
Dulop Direzza ZII 235/45R17 front 265/40R17 rear tires
Custom reinforced rear subframe
Electrical
Vipec i88 standalone
100% custom engine harness
Powerdex AFX wideband
Greddy gauges in center console
Optima yellowtop relocated to hatch
Moroso composite battery box
Headlights refitted with HID projectors
Lexus projector foglights
New Toyota tail lights
LED stoplight in spoiler rebuilt
Custom fusebox
Body
Bodywork was done by Randy at BIC. Car was stripped, any rust fixed, (there wasn't much to start with), rear wiper and antenna delete, stretched and rolled fenders front and rear
All seals replaced, no leaks at all
Interior swapped to '92 shadow grey leather
New black carpet & headliner
New windshield & door glass
New glass mouldings for windshield, doors, hatch
New rear bumper
Turbo A duct
Toyota 8P4 blue paint (from any 2000+ toyota)
Half clear half amber front turn signals
Shine Auto front lip
Front grill bars removed and edges remolded
Recaro seats, custom seat brackets
Now, I know what you are all thinking... this thread is worthless without pics.
I think I've got that covered.
Engine build: