Fast Coonass
Authorized Seller
Contributor
Joined

Apr 5, 2005
Messages

794
Location
I want to thank everyone again for voting for me in the Spectre Performance Maverick contest, it definitely helped us win this thing.
http://www.supramania.com/forums/showthread.php?t=60218
Not sure if you guys remember, I ran across this contest at last years Hot Rod Power Tour. At the time, I looked at the poor little thing, it had an inline 6, 3 speed auto in it, and I told myself, this little dude really needs is a Supra drivetrain!
Here's a great story on it's demise.
http://www.supramania.com/photobucket/post-921405-2-page1.jpg
http://www.supramania.com/photobucket/post-921405-3-page2.jpg
Half of the contest was decided by internet voting, and the other half was decided in house. Well, what I've come to learn is that Spectre already had (2) 2JZ-GTE's in house already, just waiting to put them into something. So unfortunately the 7M crowd won't quite be represented as I had hoped for, but SupraMania.com will definitely be in full support on this build.
THIS WILL BE THE OFFICIAL BUILD THREAD OF THE POWER TOUR MAVERICK PROJECT
However, it get's even better yet. The shop that was going to build the car cannot get it finished in time for the Tour, so I proposed to Spectre that we build it here in Austin. The shop forman, Mladen Miladinovic, flew in from Ontario, CA yesterday and met with us all, and its a go. The fabrication work will get done at my buddy
David Dean's
hot rod shop, and I will finish wiring the car and work all the bugs out of it. Trust me, first off it's a company car, alot of the Supra Community will be repesented here, it will HAVE to represent at the Drag Strip on the Tour, my wife and I are stuck in it for a week, breaking down is NOT an option.
The best part about it, Spectre is currently working with Hot Rod Magazine to do a series on the build progress. That would be the cream on the cake for sure. I will keep my promise, SupraMania.com will definitely be along for the ride.
This is a current list of the parts that we have coming for the project, this car will be one kick ass Hot Rod. The power goal is 500RWHP, perfectly balanced car, which should be a really fun ride in that little car.
Rod & Custom Motorsports Mustang II Front Suspension:
LINK:
Rod & Custom Motorsports Rear Triangulated 4 Bar Rear Coilover Kit:
LINK:
9" Ford Rear End with 3.89:1 gears:
Rear Disc Brake kit for 9" Ford Rear End:
Wilwood Engineering Brake/Clutch pedal assembly:
LINK:
2JZ with a nice single kit:
Momo Seats:
Rear Seat delete with Speakers, Amps and Air Conditioning all built into it:
LINK:
...........and I get my exhaust system that I designed.
This: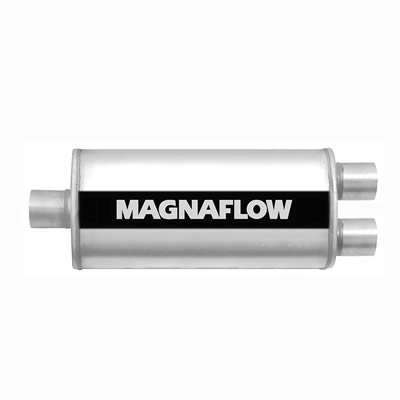 Plus this:
Equals this:
It will be center exit, under the fuel tank, all polished stainless. The car should have a sound all it's own.
I am still needing a transmission. Definitely want to go with a stick so I'm currently looking for an R-154, preferably in the SoCal area, or Central Texas area. Boost Logic here in Austin has the flywheel and bellhousing available.
I am also needing to figure out the best way to build a fuel tank to convert to fuel injection if anyone can assist, I'm thinking an Aeromotive A-1000 would be the easiest route. Any suggestions would be appreciated?
All input is welcome, let's have fun with this one guys. Newer sketches should be up by the weekend.
-Lance
Last edited: