Active Member
Authorized Seller
Joined

Dec 30, 2005
Messages

4,234
Likes

10
Location
Hey guys,
Some of you may have looked over my other build thread- "Project Get'R done", a build that is now going on 3+ years that covers every single part of the vehicle, for restoration and modification of my '88.
This won't be that.
I hope to finish that car by this fall, but in the meantime, I have been looking for another car as a daily driver. The more changes and upgrades that I did to my '88, the more I decided that I won't want to
put it through the wear and tear of daily life, but rather, keep it as a weekend and show car. Also, I wanted a nearly stock DD to act as a counterpoint to this garage queen. A Yin to the Yang.
So I came across this, a 1989 Supra turbo 5speed targa, thankfully, in the same color as my '88.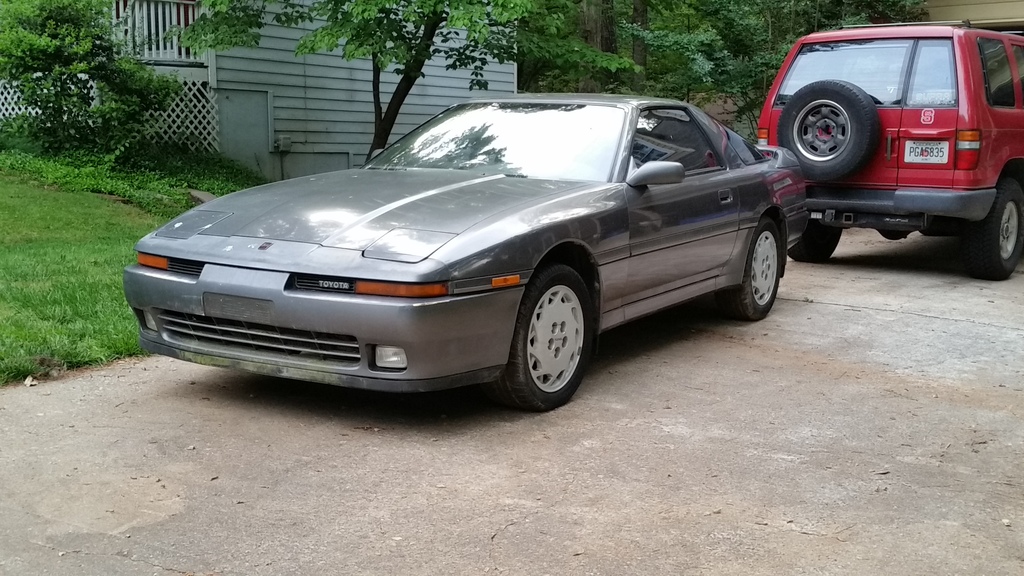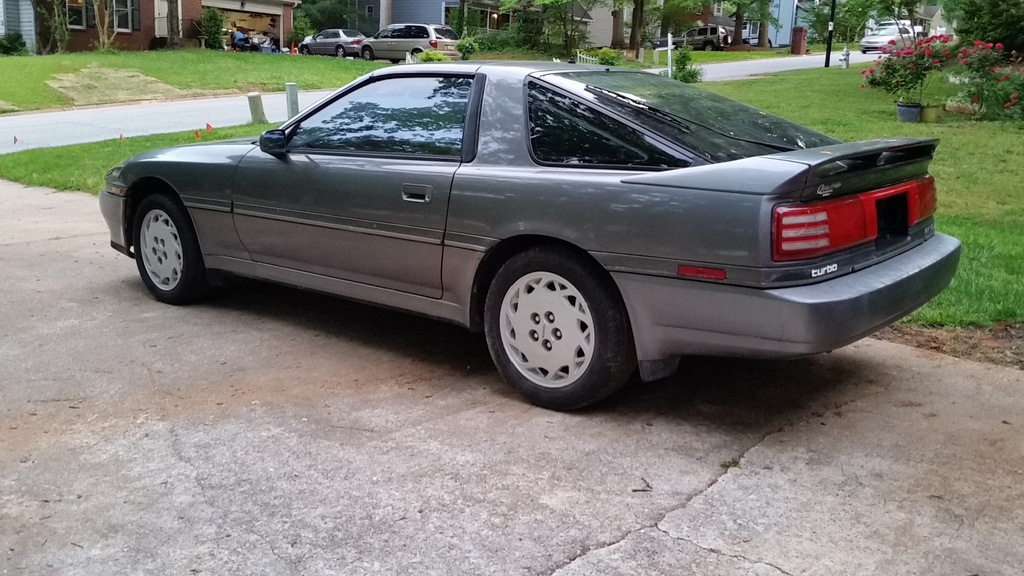 This car was purchased from a guy who was in the middle of a bhg rebuild, but hadn't completed it. The car has about 197,000 miles, no rust, minimal dings, and a redone interior.
I was very pleased with the overall condition, but now I have to get to work on the motor. The HG was replaced, and the head itself was reworked and installed, but that's as far as the build got.
Thankfully, the previous owner saved every single nut and bolt, and had purchased a PILE of parts, new from Toyota, including belts, hoses, gaskets, etc.
But the pile of new stuff continued, to include:
Fluidyne radiator
Flex-A-Lite 410 fans
HKS Super dragger exhaust
stainless T4 manifold
Cusco rear strut bar
OEM center armrest
OEM shift boot
Lexus AFM
Current motor status: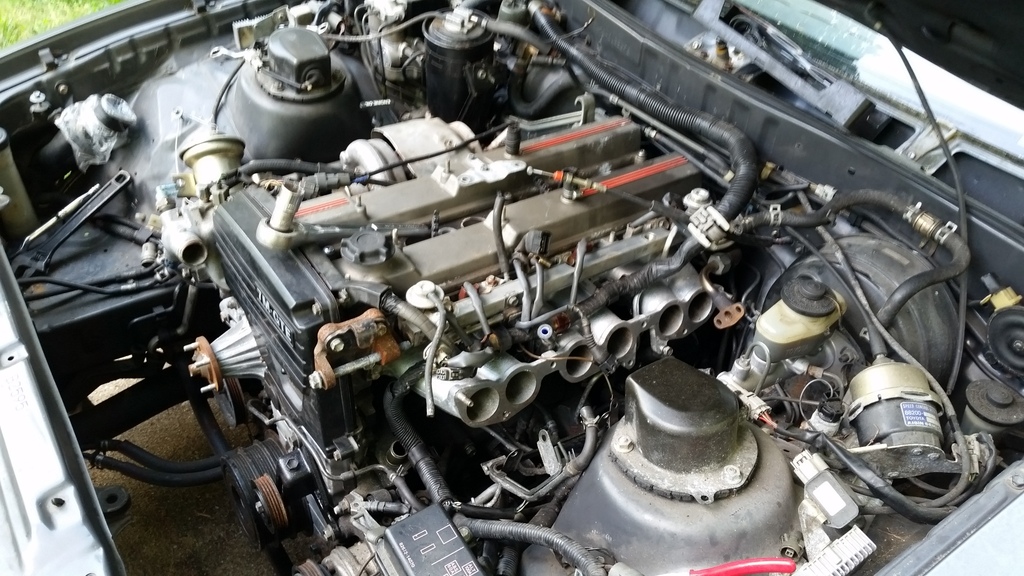 Some of this stuff will be used, but some I will sell off, as I'm not looking to make this car any more than a stock daily. As I said, I want one car to be mild, one to be wild.
I will add a few pics of the interior as well, but for now, I have to get down there and start putting it back together.
Last edited: