How to Make the Leak Down Tester
A leak down test is when compressed air is injected into the cylinders & reads how much the engine is leaking. Reasons why engines can excessively leak are from bad rings to cylinders sealing, damaged pistons or rings, poor valves to valve seats sealing, a blown head gasket, or even a cracked head or block.
There are a couple testers that can be used for this procedure. The one most people think of is the one with two gauges that can run about $170.00.
From surfing the net I found you can easily make your own & save $$$. If you already have a compression tester (the kind that includes the hose), all you would need is an air pressure gauge, an air line coupler, what they call a male fitting, and some Teflon tape. To use the hose that comes with the compression tester for leak down testing, you need to remove the valve that is within that hose. That valve is necessary for compression testing because without it, you won't be able to see your readings as easily because it holds the pressure within the tester. Now for leak down testing, the air will be coming from the opposite direction (to the cylinder) so removing the valve is quite necessary. The cost should be about $20 if you know where to get the parts from and already have the threaded hose typed compression tester. If not, you can add about $25 for the compression tester or possibly make the hose (not sure how easy that is though).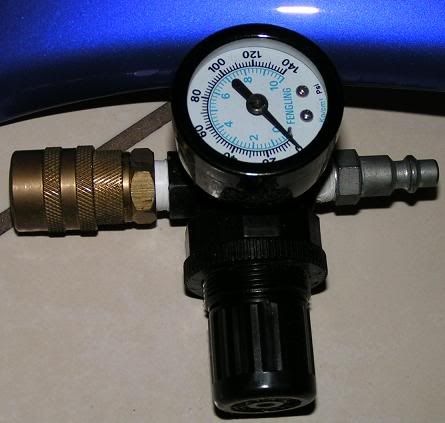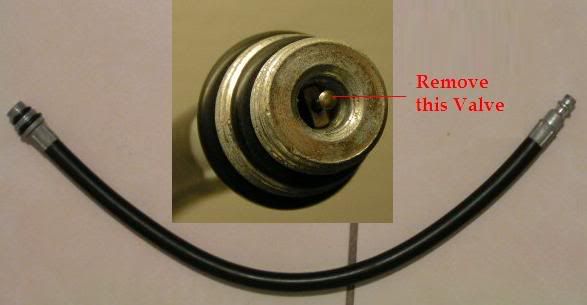 If the photobucket.com pics don't download for you, try them individually.
http://img.photobucket.com/albums/v519/Tony9RR/leakdown.jpg
http://img.photobucket.com/albums/v519/Tony9RR/Hose.jpg