Joined

Sep 21, 2006
Messages

352
Location
Currently have an 89 7m turbo 5 speed and the turbo needs new seals. A few years ago i bought a used Driftmotion 57 trim and was planning to send it to Albert soon for a rebuild/refresh before I install it. He had quoted me $250 - $300. For piece of mind I'd rather have it refreshed now then find out it needs new seals after I install it.
Yesterday I came across a Greddy TD06H-25G for sale for ~$350 The turbo is in good shape (would buy the rebuild kit anyways for ~$50) and the guy has the needed adaptor to mate it to the manifold and also gaskets. He is missing the oil return/feed hoses and the 2 coolant plugs since this turbo is oil only. I believe there is also an aluminum pipe that should come with the kit. I found this kit online and think it would address those issues.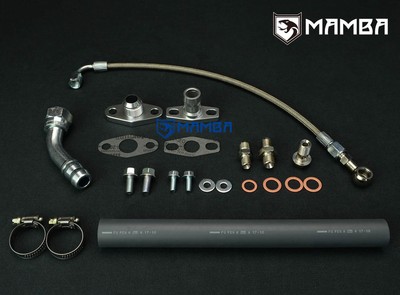 86~92 TOYOTA MA70 7M-GTE Supra w/ Greddy TD06-20G / TD06H-25G turbo. 1 x Oil Drain Flange Kit. 1 x Oil Feed Fitting Kit with 1.8mm Restrictor. 1 x 4AN Braided Stainless Steel Teflon PTFE Oil Feed Hose.
My question is --- Since I only plan on running ~10 psi, should I get the Greddy since its roughly the same price as the 57trim or just stick with the rebuild57 trim. I understand the Greddy would out perform the 57 trim as a lot of people push 20 psi with it. I would assume at only 10 psi this would make my car slower than if i ran the 57 trim.
Anyone have any experience with this turbo vs the 57trim ct26?