O help me, Oprah Winfrey!
Authorized Seller
Joined

Nov 7, 2008
Messages

93
Likes

0
Location
Writen to someone so the wording may be a little odd but no I'm not talking to you
Listed with pictures of your blow off valve.
1.
The HKS badge is not authentic it is a plastic label attached with double sided tape. Also you'll see offsets
If you can pop it off with your thumb nail.... ummmmmmm its fake
2.
Look inside at the plunger. It should be embossed with "sequential blow off valve" Hard to get a good picture but it was there so real good fake. if your looking at it you know that shit is not HKS standard. Real good attempt though
lol
3.
There should be a HKS hologram on the back... I was surprised this one had it so obviously there working a little harder to fake these items but this is still a fake.
I also have pictures of the fake box and items inside (the way they came bagged and BOV was in bubble wrap and the real one does not come with flange) vs the real HKS SSQV3 (that is wrapped in foam, also instructions are stapled and does not come with flange, and the boxes labels are printed slightly different)
Staples in real paper work. not sure if its like that in all but the real one at the shop had staples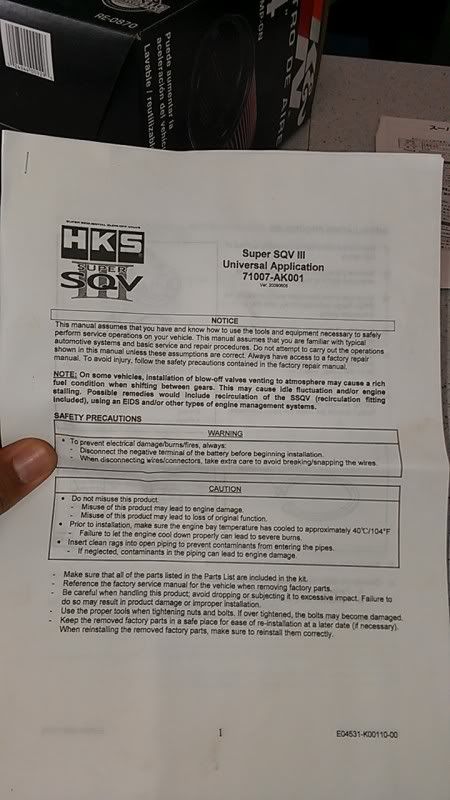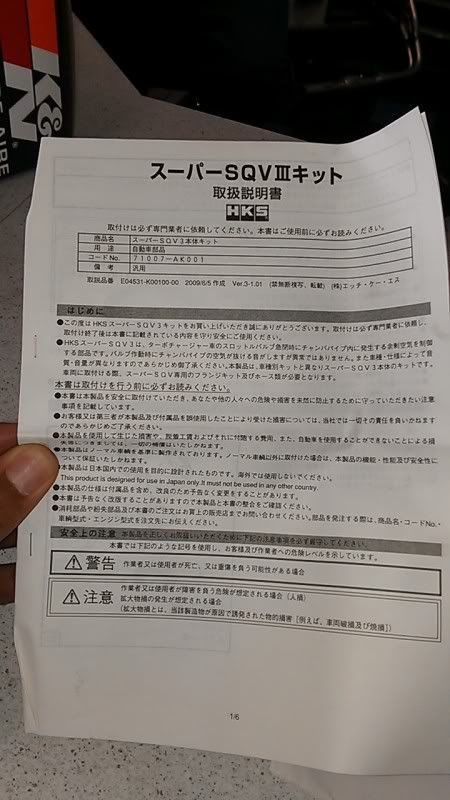 Real BOV inner box (on the right) had a label on it.
Real BOV items (on the right) has a sealed bag that the items came in also did not come with flange. Also note the fake snap ring not being stainless steel and not having a tapered edge.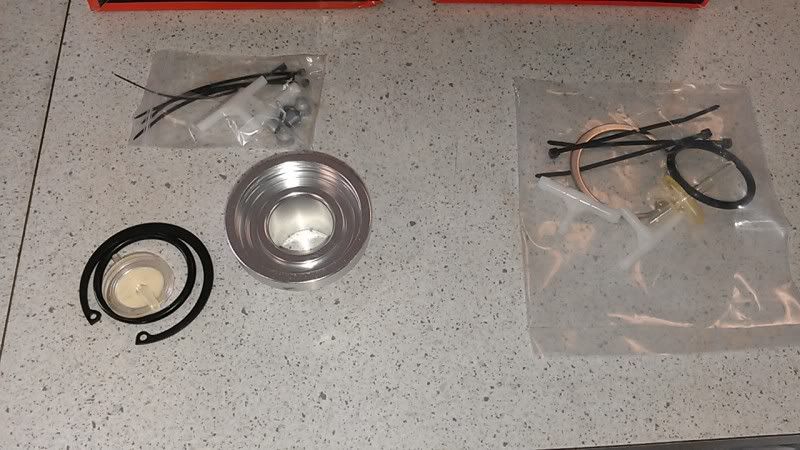 Boxes even look different. look real close notice the labeling. I mean really close you will start to notice the differences (Real box on the right)
In Conclusion.
One of the best fakes I have ever seen. Biggest give away was the snap ring not being stainless steel and not having a tapered edge. Also there was only one solid piece piston when the real one has a dual piston setup. The real one also does NOT have the HKS logos held on with double sided tape.